DIFENDERE I DIRITTI UMANI, PREVENIRE LE SOFFERENZE DELLE POPOLAZIONI CIVILI : NON SOLO MINE, NON SOLO CLUSTER BOMBS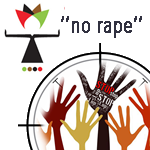 La International Campaign to stop Rape and Gendere Violence in Conflict è la prima ed unica rete mondiale di organizzazioni espressione della società civile, impegnate per porre fine alla violenza sessuale nei conflitti.
È composta da circa 700 organizzazioni, impegnate sia a livello locale che nazionale ed internazionale. La Campagna raggruppa esperti in ambito legale, medico e della protezione, donne rappresentanti di gruppi di base locali in difesa dei diritti delle donne, vittime e sopravvissute e Premi Nobel per la Pace, rappresentando lo spettro completo di tutti gli attori coinvolti nel complesso tema della violenza sessuale nei conflitti.
La Campagna Italiana contro le mine ne è parte dal gennaio 2014.
Oggi esce il nuovo sito della Campagna Stop Rape and Gender Violence in conflict anche in Italia…
INTERNAZIONALE

Launched in April 2013, the Campaign to Stop Killer Robots is an international coalition of non-governmental organizations (NGOs) working to ban fully autonomous weapons. www.stopkillerrobots.org (english)

INEW is a network of NGOs that endorse the INEW call and have agreed to work together to achieve its aims.
www.inew.org
(english)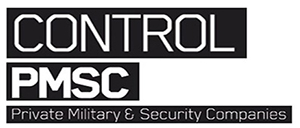 Control PMSCs calls for the adoption of binding international and national regulations to limit the privatization of warfare and security, to regulate the activities of private military and security companies and hold these companies accountable for their human rights abuses and violations of the law
http://controlpmsc.org/
(english)

The idea of an arms trade treaty first came from Nobel Peace Laureates, supported by civil society organizations worldwide. In 2003, the Control Arms campaign was launched and has since gathered support for the Arms Trade Treaty from over a million people worldwide.
http://controlarms.org/en/news/
(english)
BANCHE, ARMI, FINANZA, INVESTIMENTI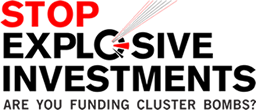 In 2008 governments negotiated an international treaty, formally known as theConvention on Cluster Munitions, that bans the use, production, stockpiling and transfer of cluster bombs. It also prohibits all countries that have joined the Convention to assist anyone in any activity banned under the Convention, such as the production of cluster bombs. So far, 113 countries have joined the Convention.
http://www.stopexplosiveinvestments.org/
(english)

Rete Italiana per il Disarmo è il punto di incontro per tutte le realtà che in Italia si occupano di disarmo e controllo degli armamenti
(italiano)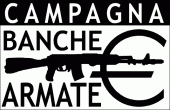 Si tratta di una campagna di pressione nei confronti della banche che effettuano operazioni (finanziamenti o intermediazioni) legate alle esportazioni di armi.
http://www.banchearmate.it/home.htm
(italiano)


Facing Finance is a nonprofit campaign which encourages investors to withdraw financial support from companies profiting from violations of human rights, environmental pollution, corruption, and/or the production of controversial arms.
http://www.facing-finance.org/
(english)